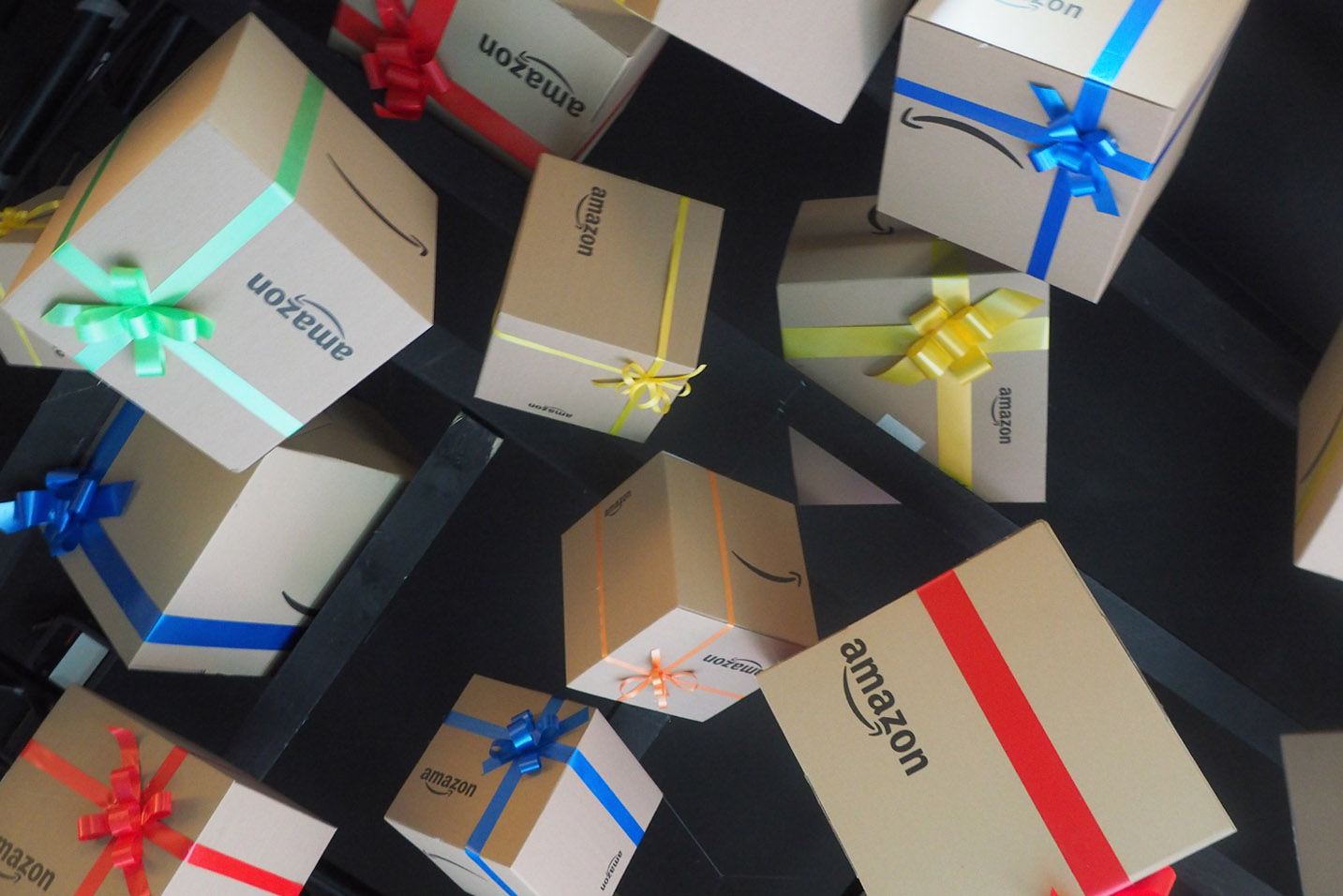 How to Setup and Sell Monthly Subscription Boxes on Amazon.com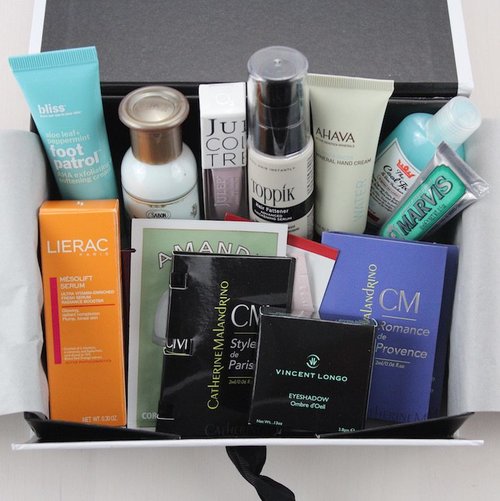 Amazon Beauty Box
This service promoting monthly subscriptions of boxes organized by sellers on Amazon.com seems promising. It allows Amazon sellers to organize monthly shipments to customers that may change in contents over time but generally follow a "theme" such as survival, hygiene, beauty, health-food and more. These subscriptions are broken up into price tiers, for example Gold may be the best box, and next Silver, then Copper. The process is lengthy so contact Palmetto Digital Marketing Group's Amazon Experts today and we can complete the entire process for you.
The following is an overview of what to expect during the setup of Amazon's Subscription and Discovery Program.
Steps to Setup Amazon Subscription and Discovery Boxes:
Get Invited – Much like Amazon's new Transparency Program which aims to cut down on counterfeit sellers, the subscription and discovery program is by invite only (though you may get invited if you ask Seller Support nicely). Once invited, you will be assigned an Amazon representative that will handle the on-boarding process.
Fill out the paperwork – This is where the real work begins. You must be prepared to optimize your account at this stage for the program and also supply high quality images as well as copy descriptions for your boxes and company. These things, account optimizations, product copy, and high quality ad-ready images are all things our firm excels in producing.


Here are the steps to completing the template for the subscription program:

a. Your Amazon rep should send two documents: seller template and style guide which has details about the image sizing and layout of the subscriptions on Amazon.com.

b. Open the Seller Template and see the first tab titled "Preliminary Steps". Here are a few basic, but vital account questions. This is where you must be prepared to offer free shipping to all 50 states and also to Guam and Puerto Rico. Our Amazon rep has insisted this is necessary to participate in the program and Amazon recommends baking the cost of shipping into the retail.

c. The next tab is for "Variations". This is a short and simple list of the names of the tiers or varieties of subscriptions you offer. We recommend keeping an easy to follow naming convention such as Platinum, Gold, and Silver.

d. Then comes the "Above the Fold" tab. This is the first thing customers see when they land on the subscription page. It includes box titles, a short description, images and even an impressive embedded video feature.

e. After that we fill out the "About the Box" tab. Included here is the main box description with 4 benefits. For each of the 4 benefits, Amazon allows us to input images much like in enhanced brand content design, another specialty service of our firm.

f. Then we have the "Past Box Contents" page. This will show your customers examples of what came in past boxes and the box value vs. actual price. I really love this feature and believe customers will also. It gives them a realistic view of what they can expect from each subscription BEFORE they commit.

g. The "FAQ's" tab is optional but recommended. Here you can provide your very own Question/Answer series to help clarify any doubt or fears for your buyers.

h. And there is the "About the Seller" tab. This is when we get to stop talking about the subscription boxes and talk more about you as a seller. You provide image, copy, and tag line.

i. Lastly, we have the "Marketing Requirements" tab. This is your advertising copy and images for different devices and formats. This is probably the most in-depth part, but again our team here at PDMG will have no trouble assisting you with this.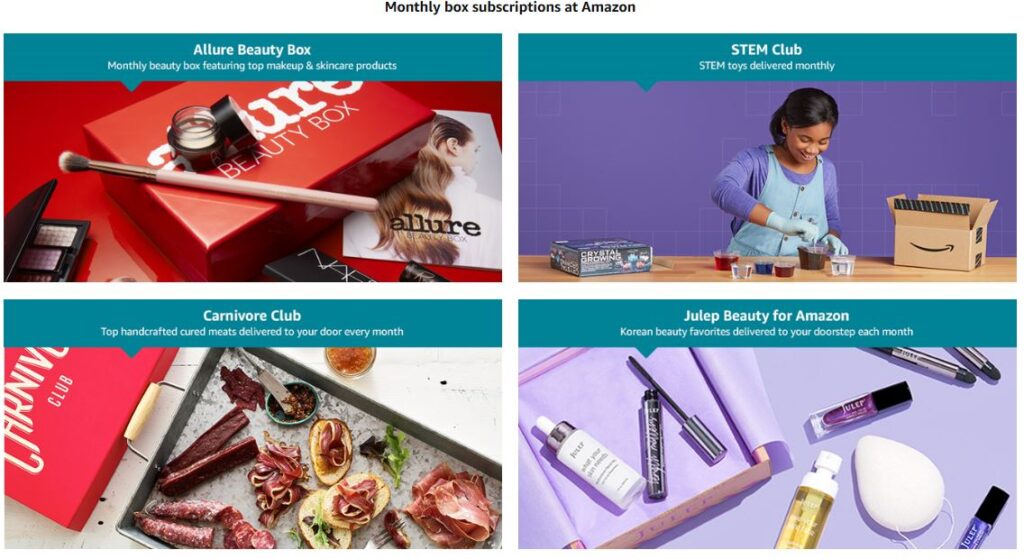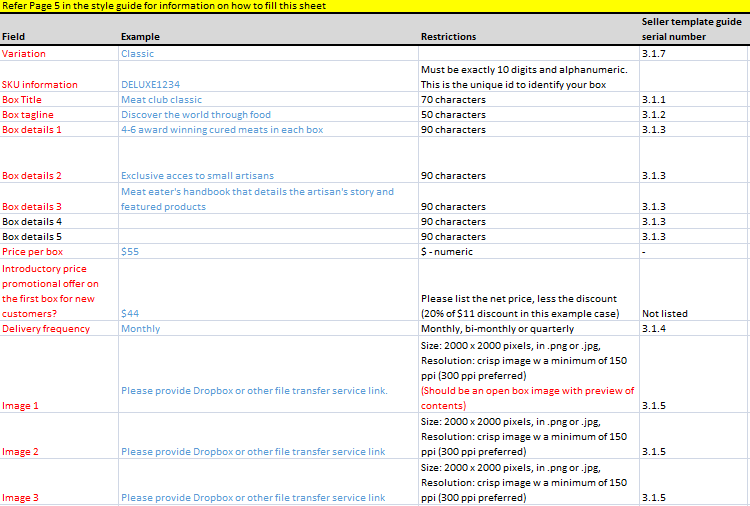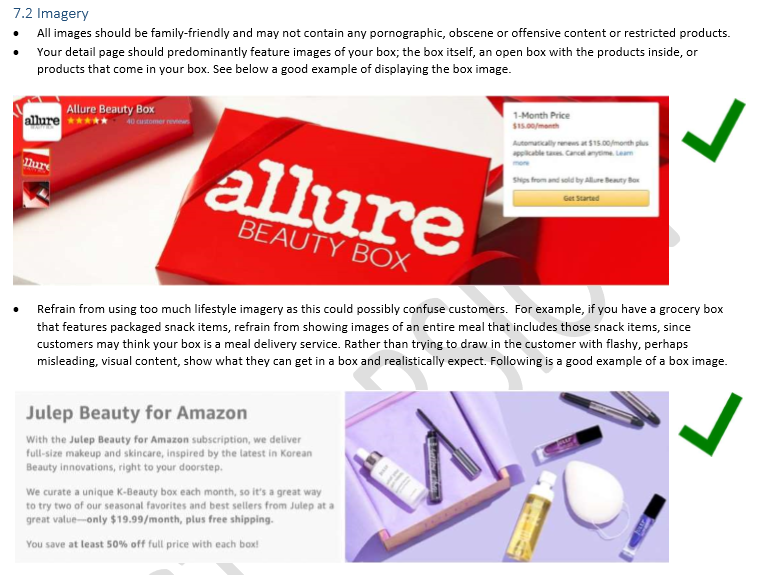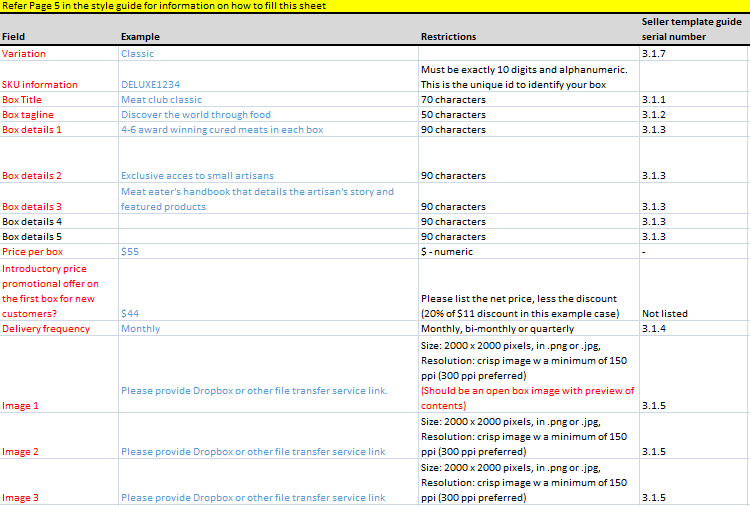 Other notes about the process (Amazon Subscription and Discovery Boxes):
No html or url's are allowed in the subscription template copy.
Images and videos must be hosted on a service like dropbox.
Character limits are written beside each copy box in the template.
Once you can meet all of the above requirements and your brand representative at Amazon approves, your subscription program will go Live. Contact Palmetto Digital Marketing Group today for more information.
SETTING UP AMAZON SUBSCRIPTION AND DISCOVERY BOXES: CHARLESTON SC, NORTH CHARLESTON SC, MYRTLE BEACH SC, COLUMBIA SC, CHARLOTTE NC, JACKSONVILLE FL, ATLANTA GA, RALEIGH NC, ATHENS GA, TAMPA FL, ORLANDO FL, BIRMINGHAM AL, RICHMOND VA, WASHINGTON DC, ASHEVILLE NC, GREENVILLE SC & SAVANNAH GA, NEW YORK CITY, BOSTON MA, PHILADELPHIA PA, WASHINGTON DC, CHICAGO IL, NEW ORLEANS LA, DENVER CO, AUSTIN TX, DALLAS TX, HOUSTON TX, SALT LAKE CITY UT, SAN DIEGO CA, LOS ANGELES CA, SAN FRANCISCO, CA, PORTLAND OR, SEATTLE WA, MIAMI FL, SAN ANTONIO TX, PHOENIX AZ, BALTIMORE MD, CLEVELAND OH, COLUMBUS OH