Pet Helpers of Charleston
In an effort to help fight COVID19 and to do our part to support the local community of Charleston SC, Palmetto Group donated $1000 to Pet Helpers of Charleston.
Supporting local non-profits within the Charleston region is a corporate mission.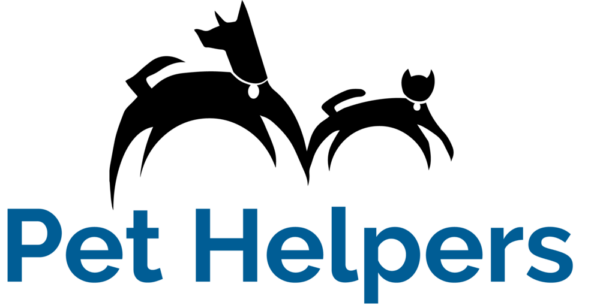 PET HELPERS
Pet Helpers was founded in 1978 by Carol Linville, now President of Pet Helpers, after she learned that 8,000 pets were being euthanized each year at local shelters. It began as a weekly "adopt a pet" column. More than 30 years later, that column has grown into Pet Helpers Adoption Center and Veterinary Clinic, one of the foremost animal rescue organizations in South Carolina. Pet Helpers has slowly evolved into a widely recognized and innovative shelter that offers caring solutions to the serious problems created by pet overpopulation. For 38 years, we have focused on the needs of homeless animals.
Through a commitment to quality sheltering and required spay/neuter, they have worked tirelessly to save those animals that are without human guardianship. They service the entire Lowcountry, where they are the only independent adoption shelter and veterinary center of our kind, that is fully staffed and maintains regular business hours. They answer 20,000 calls a year to provide assistance and information to the public concerning animal issues. Pet Helpers is preparing to take the next steps- completing their building footprint to increase animal-holding capacity and expand life-saving programs. They invite community supporters to join in as they embark upon the next chapter in their journey. "We are able to accomplish so much, thanks to the support of the community. We appreciate all of your support as we continue to grow."
HISTORY
Founded in 1978 by President Carol Linville, Pet Helpers has become an integral part of the Charleston community by offering refuge and rehabilitation to thousands of animals each year through adoption, foster care, humane education, lost-and-found pet services, low-cost spay/neuter services, medical assistance, and more. Carol began rescuing dogs and cats from shelters where they were at-risk for euthanasia, and keeping them in her home or finding foster homes with friends and family.
In 1983, Pet Helpers moved into a renovated house on Folly Road in James Island, SC, and became Lowcountry's first no-kill rescue and adoption center. Through Carol's dedication and passionate energy, along with the generosity of many volunteers and donors, Pet Helpers was able to grow and develop. Pet Helpers expanded its services to assist authorities with animal cruelty cases, provide humane education, and continued work to reduce the pet overpopulation problem.
In 2008, Carol's dream became a reality when the 14,000-square-foot Pet Helpers Adoption Center and Spay/Neuter Clinic was built at the current location on Folly Road. Pet Helpers added important programs including the ability to provide acute medical care to shelter animals, assisting low-income families through the Pet Food Bank, providing spay/neuter services to other rescue groups and feral cat colonies, offering public low-cost vaccine clinics, and building fences through the Unchain Charleston program.
Pet Helpers has saved more than 49,000 lives since its founding, and has provided critical services to the community of pet owners and animal lovers throughout Lowcountry. Today, it is only a matter of time before no adoptable animals are euthanized.
Together, we can continue to save the lives of so many!