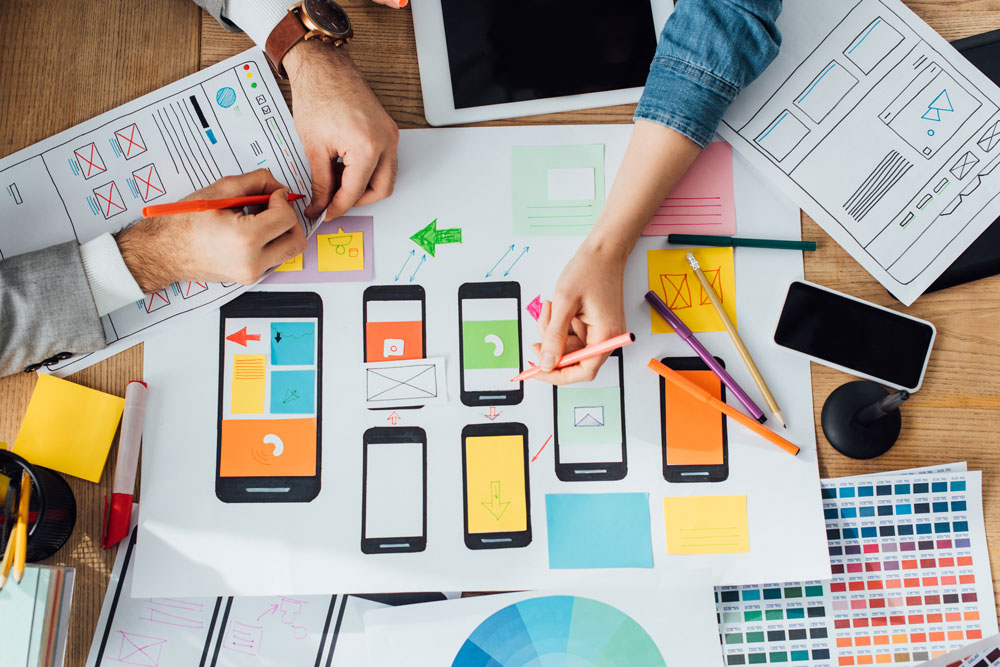 What does A+ PLUS Content do for your business, guidelines, restrictions, best practices, modules:
What is A+ PLUS Content?
A+ PLUS Content is Amazon's way of letting you enhance your product descriptions and page details with enhanced images, informative copy, comparison charts and more.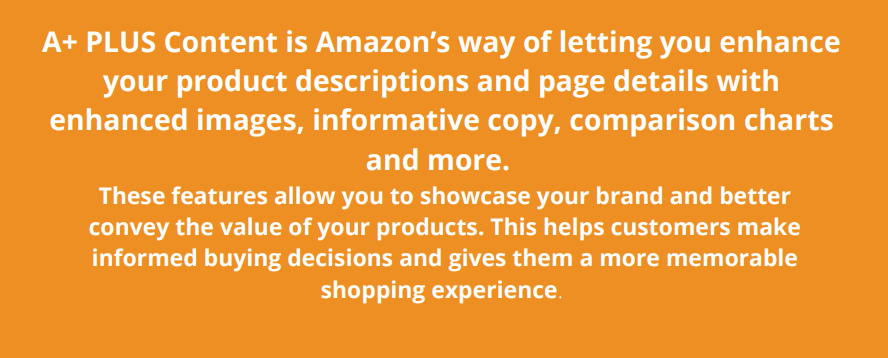 What does A + PLUS Content do for your business and customers?
Improves the shopping experience with attractive visuals and detailed copy
Helps customers establish a connection with a brand by highlighting your values, history and what makes your products unique
Educates the customer by showing what the product does, increasing the likelihood that shoppers make the right purchase. In turn, this can reduce your return rate
A + PLUS Content Guidelines and Restrictions:
While you have a good amount of creative freedom with A+ PLUS content, Amazon has rules regarding what type of content is allowed.

What is NOT allowed:
Mentions of seller authorizations (i.e. shop with us for authentic products)
Warranties, satisfaction guarantees, and references to off-Amazon refunds and returns
Terminology around promotional pricing, such as cheap, free, or affordable, as well as language encouraging shoppers to purchase, such as get yours now
Shipping details like free shipping
Copyright, trademark, or registered symbols
Boastful language, such as best product on the market
Time-sensitive language that creates urgency, such as on sale for a limited time
Discussing product awards without a reference or disclaimer
Links or language attempting to direct the shopper to other sites (you can't add your website URL or customer service phone number)
Certain text, such as strings of all-caps text or punctuation errors

Tips and Best Practices:
Make sure your copy is easy to read and absorb
Include a variety of product images
Incorporate the most searched category keywords in your copy
Emphasize your product's unique selling points
Pair your descriptive text with images
Be consistent in design and copy. Your A+ content is an extension of your brand and should adhere to your style and guidelines
Leverage banner images to grab the shopper's attention
Utilize comparison charts
Study and learn from competitors
Proofread and review as Amazon's approval process can take up to 7 business days
Samples of Good and Bad A+ PLUS Content: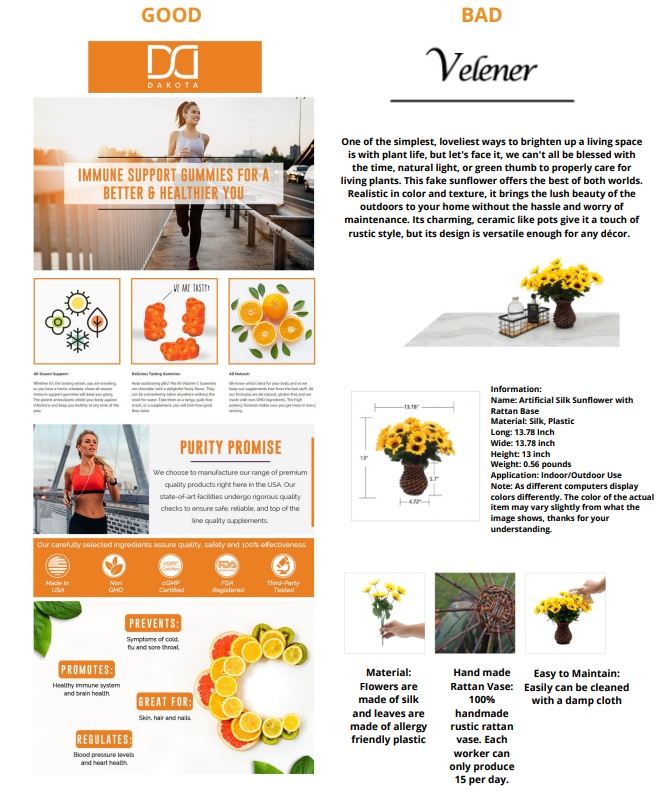 Modules for Setting up your A+ PLUS Content:
Modules are the "building blocks" of your A+ content. They are the sections where your enhanced images and text will reside.
There are 17 different modules available. Many of the modules are similar, providing different combinations of inserting images and text. You can mix-and-match module types or use the same module as many times as you like. Their flexibility allows you to create your A+ content as image-heavy or text-heavy as you would like.
Let's look at examples of each module you may want to use:
Standard Company Logo:
Image Size: 600 x 180px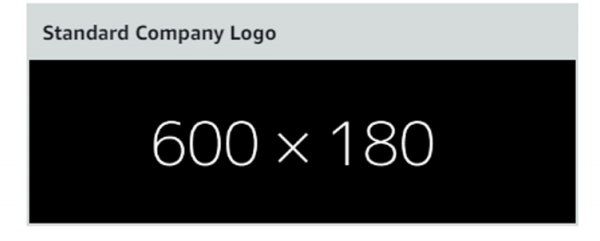 Standard 4 Image & Text:
Image Size: 220 x 220px
Character Limit: 1000 (per section)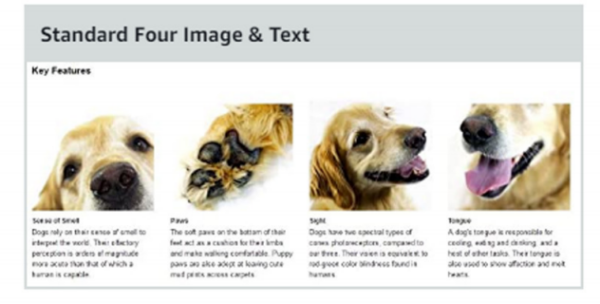 Standard Image & Dark Text Overlay:
Background Image Size: 970 x 300px
Character Limit: 300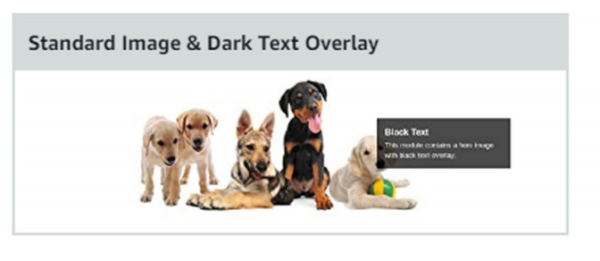 Standard Image Header with Text:
Image Size: 970 x 600px
Character Limit: 6000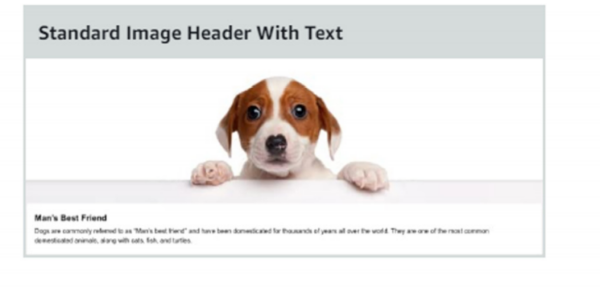 Standard Product Description Text:

Standard Single Image & Sidebar:
Image Size (left): 300 x 400px
Image Size (right): 350 x 175px
Character Limit: 500
Sidebar Character Limit: 500
Bullet Point Limit: 8
Bullet Character Limit: 200 each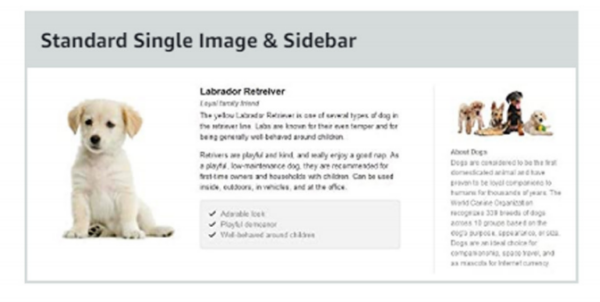 Standard Technical Specifications: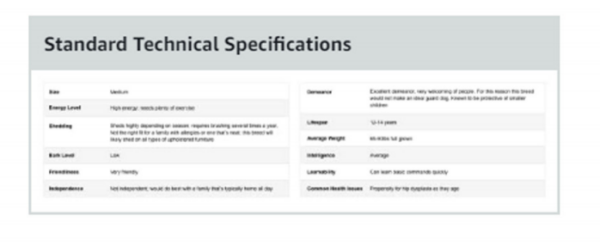 Standard Three Images & Text:
Image Size: 300 x 300px
Character Limit: 1000 (each section)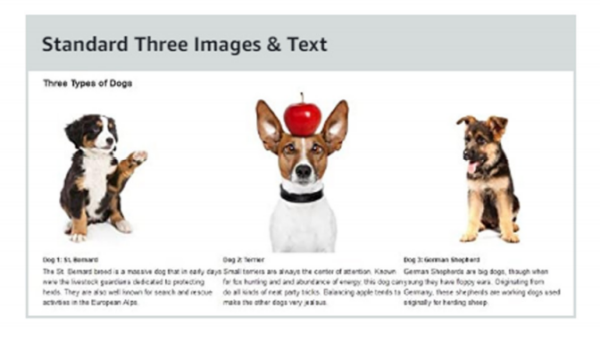 Standard Comparison Chart:
Comparison Products: 6 max
Comparison Metrics: 10 max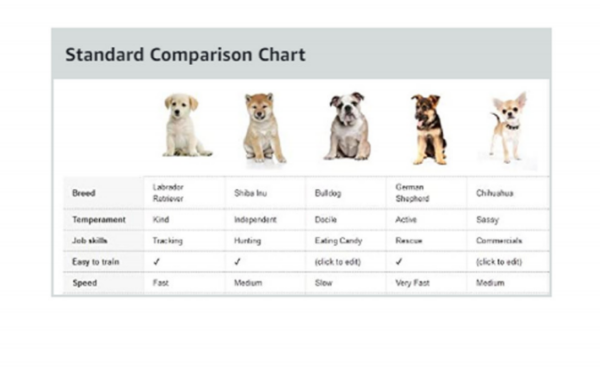 Standard Four Images/Text Quadrant:
Image Size: 135 x 135px
Character Limit: 1000 (each section)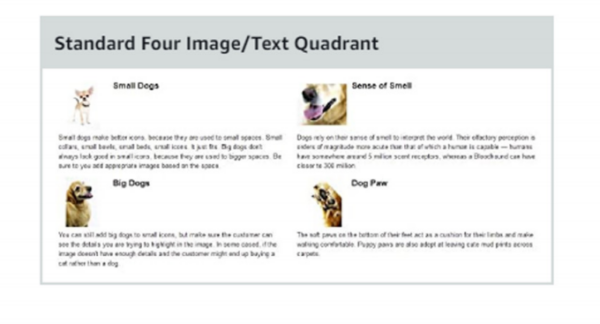 Standard Image and Light Text Overlay:
Background Image: 970 x 300px
Character Limit: 300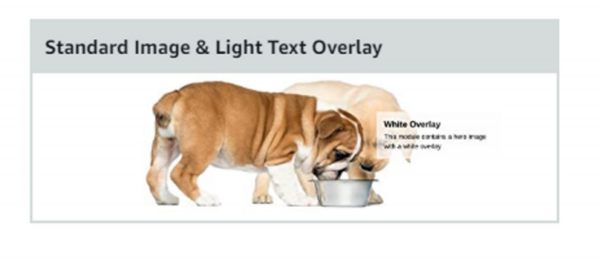 Standard Multiple Image Module A:
Image Size: 300 x 300px
Character Limit: 1000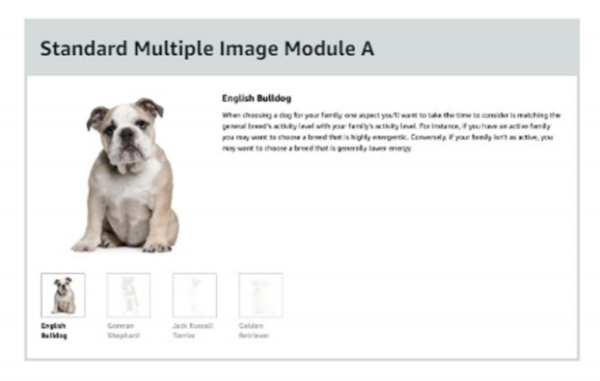 Standard Single Image & Highlights:
Image Size: 300 x 300px
Character Limit:
Section 1: 1000
Section 2: 400
Section 3: 400
Bullet Point Limit: 8
Bullet Character Limit: 100 each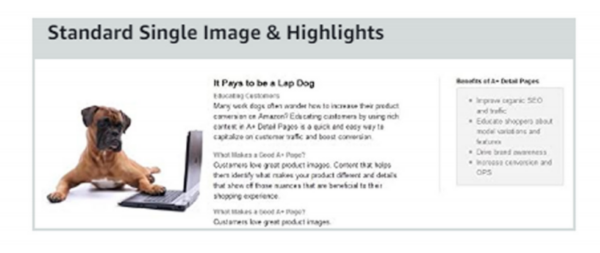 Standard Single Image & Specs Detail:
Image Size: 300 x 300px
Character Limit:
Section 1: 400
Section 2: 600
Section 3: 1000
Bullet Point Limit: 8
Bullet Character Limit: 100 each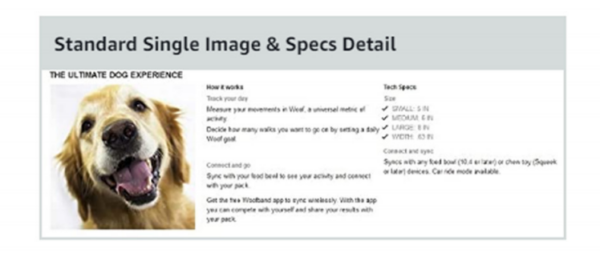 Standard Single Right Image:
Image Size: 300 x 300px
Character Limit: 1000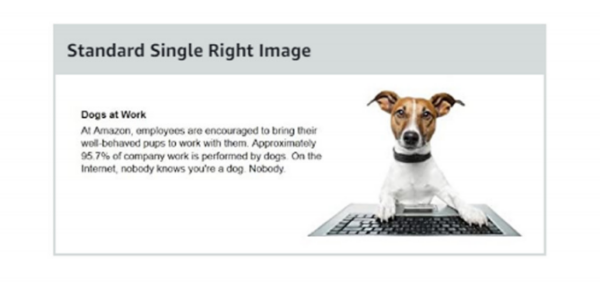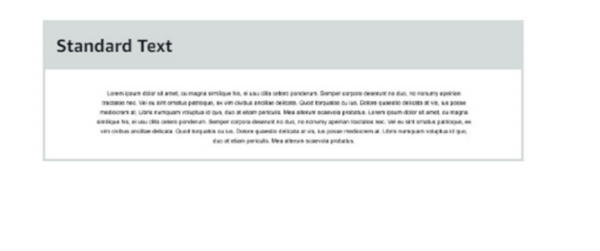 Standard Single Left Image:
Image Size: 300 x 300px
Character Limit: 1000