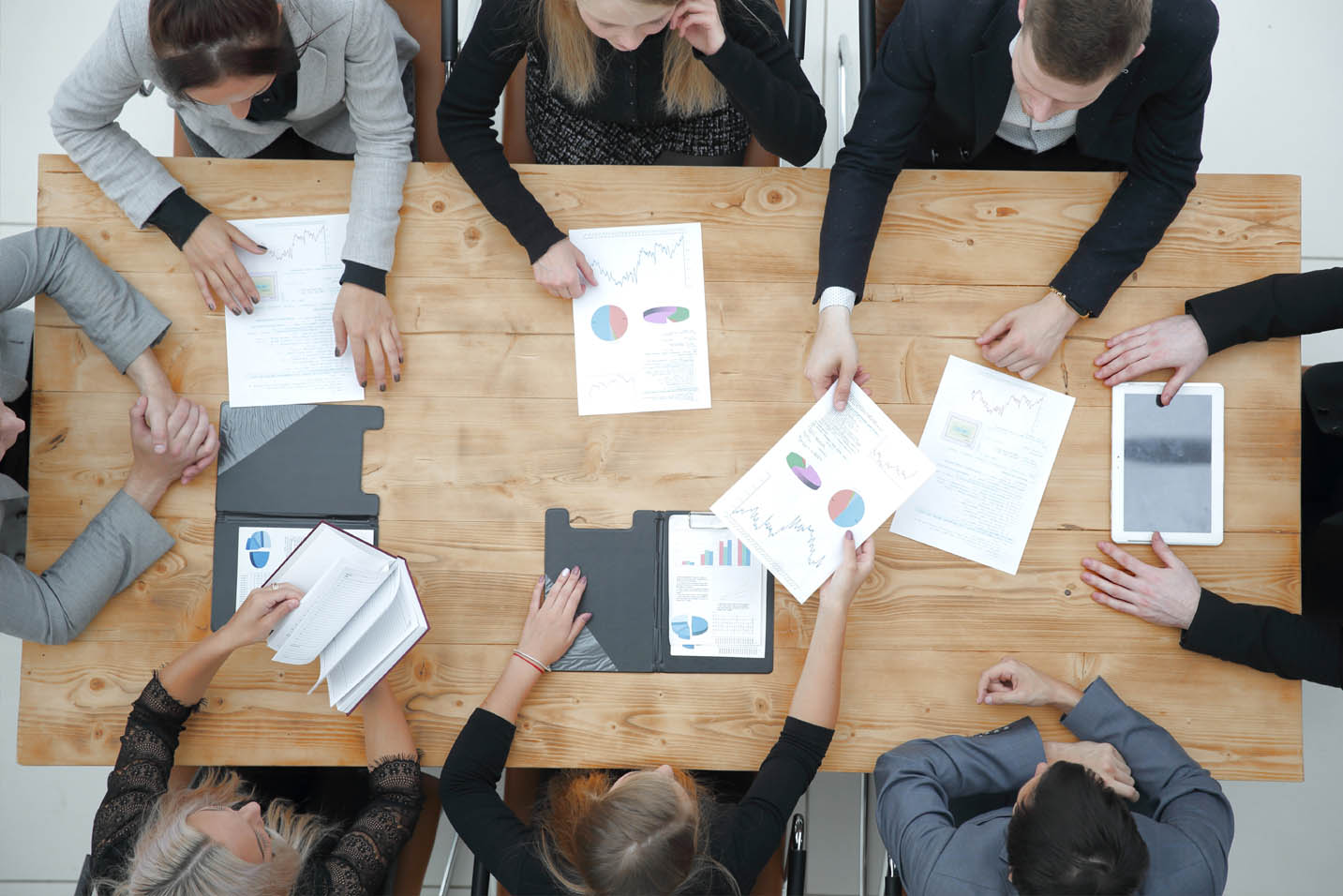 We Are Amazon Consultants That Help You Sell More on Amazon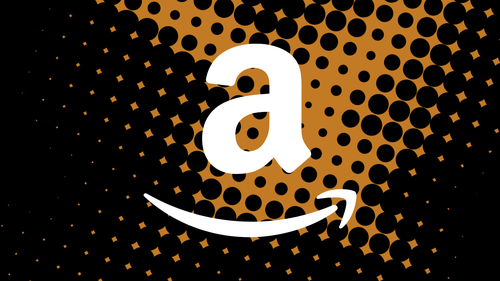 Listing products on Amazon gives eCommerce entrepreneurs visibility to millions of shoppers across the globe. With extensive experience and in-depth domain expertise in Amazon Product Data Entry Services, Palmetto Digital Marketing Group helps you set up and manage a number of products along with their details including SKUs, titles, descriptions, images, attributes, pricing, tech specs, customer reviews and a lot more.
Amazon Consultants That Understand How to Get Your Products to Rank in Seller Central
Our consultants strictly comply with Amazon's product detail page guidelines to create well-optimized product listings that not only boost your web presence but also lead to a substantial increase in product sales and conversion rates.
Amazon Seller Central Consultants That Can Manage Your Entire Amazon Business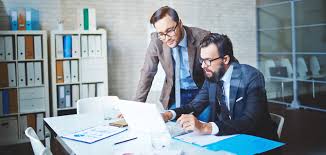 Delivering a vast array of Amazon seller Central services, PDMG supports online retailers in growing their business online. We use technology to capture product information from various sources like catalogs, competitors' websites, manufacturers' sites, etc., add, manage & update the product details, as well as better manage pricing, orders and inventory in a timely fashion.
Our Amazon Seller Central Consultants Offer a Full Range of Amazon Services Including Full Amazon Account Management
AMAZON PRODUCT CATEGORIZATION
[caption id="attachment_579" align="alignnone" width="500"]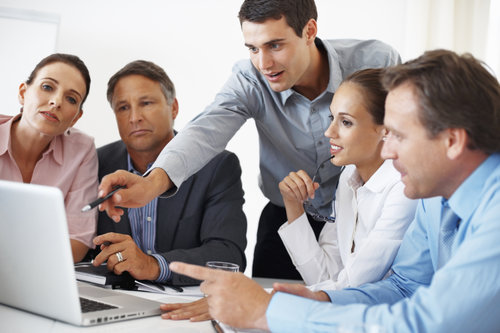 Business team discussing project with man pointing at the laptop[/caption]
With more than 20 product categories open for selling across Amazon, it can be overwhelming for online merchants to classify items with utmost precision. This is where the Amazon consultants at PDMG can help you. We can sort your products appropriately across open categories as well as categories requiring approval to make it easy for the visitors to locate the items and provide them a seamless shopping experience.
AMAZON PRODUCT DATA ENTRY
Our Amazon consultants are well-acquainted with Amazon's product upload guidelines. We create product listings with pertinent details like SKUs, SEO-friendly product titles, brand name, manufacturer, engaging & compelling product descriptions, unique features, clear and visually-appealing images, competitive prices, accurate attributes, etc. We can also manage variation listings, assigning unique quantity and prices for each listing.
AMAZON PRODUCT IMAGE EDITING AND ENHANCEMENT
To help online merchants represent their merchandise efficiently in front of the target audience in a bid to attract them, our team of image editors use advanced image editing tools like Adobe Photoshop to ensure that the images are clear, bright and visually-appealing. We comply with the image upload guidelines of Amazon for main, alternate and swatch images, ensuring they are of the recommended dimensions, have high-resolution and a clear or white background without watermark, borders, logo, etc.,
AMAZON PRODUCT DESCRIPTION WRITING SERVICES
We have a dedicated team of eCommerce copywriters and content writers to create search engine friendly, informative and compelling product descriptions that highlight all the key features and tech specs. We incorporate all the relevant and mostly-searched keywords to help you gain better position in search engines.
AMAZON LISTING OPTIMIZATION SERVICES
If you want success on Amazon, you need to understand how Amazon's Search Algorithm works. The Amazon consultant team at PDMG precisely does that! We help online retailers not only optimize their product content to increase visibility but also gain in Amazon rankings and search results.
AMAZON SEARCH TERM OPTIMIZATION
Our Amazon consultants ensure that all the keywords are in fact recognized accurately and also that the available keywords fields are best utilized by you.
AMAZON TITLE OPTIMIZATION
Our Amazon consultants ensure your customer are 100% confident in making a purchase based entirely on the title alone. Optimal title lengths are typically between 80 – 250 characters but vary based on category and can be up to 500 characters. For instance, Amazon suppresses products with titles longer than 80 characters in the apparel category.
AMAZON PRODUCT REVIEWS
Our Amazon consultants can help you obtain product reviews with relevant product content. The product reviews drive conversion, which in turn drives sales history, consequently increasing your SERP rankings!
MANAGING PARENT/CHILD VARIATIONS
Our Amazon consultants aid in grouping product listings together as parent/child variations to increase the visibility of your child SKUs.
AMAZON INVENTORY MANAGEMENT
As part of Amazon product listing services, we assist eCommerce entrepreneurs in regularly monitoring inventory levels and ensuring they are up-to-date.
AMAZON BACK OFFICE SUPPORT SERVICES
Our Amazon consultants provide back office support services like customer support, order entry, order processing, shipment handling, cross-selling and up-selling, competitor price monitoring and other routine business activities.
Additional Amazon Seller Central Resources
WANT TO OUTSOURCE YOUR AMAZON STORE?
In order to be one of the most reliable, safest and preferred online marketplaces in the world, Amazon depends on its tens of thousands of 3rd party resellers. If you are a reseller who is looking for a company to run all of your Amazon efforts – read more about how we can help.
CRACK THE CODE TO WIN THE AMAZON BUY BOX
Do you want to crack the code to winning the Amazon buy box? Do you want to know what it takes to win the buy box 90% of the time? In this article we outline the most important factors that lead to winning the Amazon Buy Box.
WANT TO MOVE FROM AMAZON VENDOR CENTRAL TO SELLER CENTRAL? CONTACT THE AMAZON EXPERTS AND CONSULTANTS
Palmetto Digital Marketing Group recently put together an amazon strategy for a world class potential client who wanted to migrate from Amazon Vendor Central to Amazon Seller Central. We have outline these strategies in a news post so we can be in a position to help additional retailers or merchants who also want to make the migration.
AMAZON SELLER CENTRAL (3PL) VS. AMAZON VENDOR CENTRAL (1PL) WHAT'S THE DIFFERENCE?
We have noticed a growing trend of brands wanting more control while selling on Amazon. Find out the difference between Amazon Seller Central vs. Amazon Vendor Central – read our blog post.
LEARN MORE ABOUT OUR FBA/FULFILLMENT BY AMAZON SERVICES
Palmetto Digital Marketing Group a Charleston, South Carolina based digital marketing and ecommerce consulting firm specializes in helping businesses and entrepreneurs alike set up Amazon Seller Central accounts. We also help them list their products on Amazon FBA (Fulfillment by Amazon).
PRODUCT SOURCING FROM CHINA
Want to learn about souring product directly from china for Amazon? Read our article and discover how PDMG can help you source products directly from China.
AMAZON CONSULTING SERVICES: CHARLESTON SC, NORTH CHARLESTON SC, MYRTLE BEACH SC, COLUMBIA SC, CHARLOTTE NC, JACKSONVILLE FL, ATLANTA GA, RALEIGH NC, ATHENS GA, TAMPA FL, ORLANDO FL, BIRMINGHAM AL, RICHMOND VA, WASHINGTON DC, ASHEVILLE NC, GREENVILLE SC & SAVANNAH GA, NEW YORK CITY, BOSTON MA, PHILADELPHIA PA, WASHINGTON DC, CHICAGO IL, NEW ORLEANS LA, DENVER CO, AUSTIN TX, DALLAS TX, HOUSTON TX, SALT LAKE CITY UT, SAN DIEGO CA, LOS ANGELES CA, SAN FRANCISCO, CA, PORTLAND OR, SEATTLE WA, MIAMI FL, SAN ANTONIO TX, PHOENIX AZ
AMAZON CONSULTING SERVICES: ALABAMA, ALASKA,ARIZONA, ARKANSAS, CALIFORNIA, COLORADO, CONNECTICUT, DELAWARE, FLORIDA, GEORGIA, HAWAII, IDAHO, ILLINOIS, INDIANA, IOWA, KANSAS, KENTUCKY, LOUISIANA, MAINE, MARYLAND, MASSACHUSETTS, MICHIGAN, MINNESOTA, MISSISSIPPI, MISSOURI, MONTANA, NEBRASKA, NEVADA, NEW HAMPSHIRE, NEW JERSEY, NEW MEXICO, NEW YORK, NORTH CAROLINA, NORTH DAKOTA, OHIO, OKLAHOMA, OREGON, PENNSYLVANIA, RHODE ISLAND, SOUTH CAROLINA, SOUTH DAKOTA, TENNESSEE, TEXAS, UTAH, VERMONT, VIRGINIA, WASHINGTON, WEST VIRGINIA, WISCONSIN, WYOMING