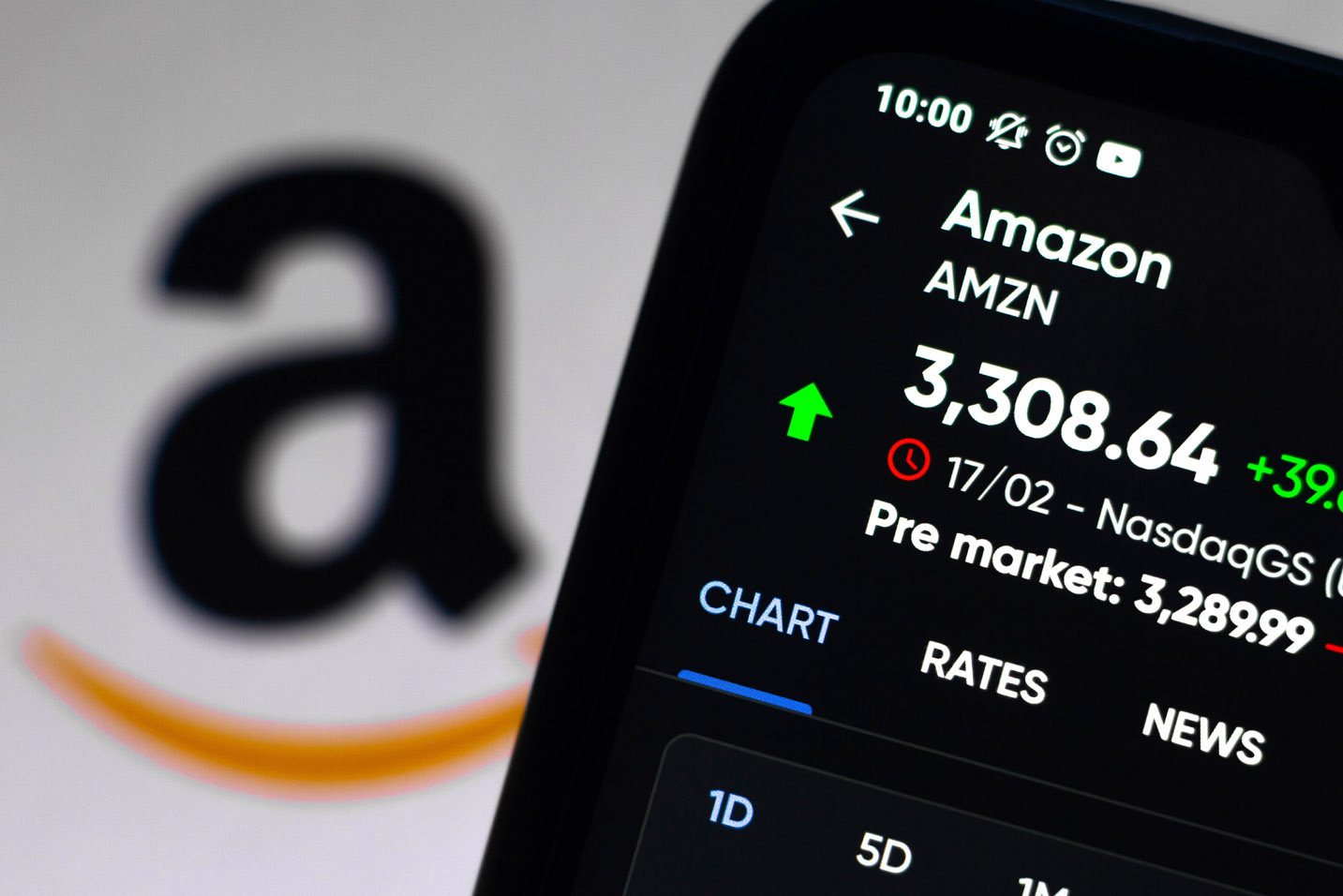 Introducing Amazon Marketing Services (AMS)

If you sell products on Amazon, you face fierce competition. You may offer the best when it comes to quality and value, but there's such a crowd of related items, it can be hard to make yours stand out. Amazon Marketing Services (AMS) helps entrepreneurs leverage Amazon's powerful capabilities and extensive reach to attract more customers and sell more product. The service is cost-effective, and reporting capabilities make it easy to measure results.
What Is Amazon Marketing Services (AMS)?
https://youtube.com/watch?v=eP_27iUz_Nc%3Fwmode%3Dopaque
Amazon Marketing Services provides tools that help e-commerce owners in the Amazon marketplace attract more traffic and generate more profit. AMS became available in 2012 and has recently gone through a series of changes that make it more powerful than ever. AMS makes it easier for sellers in the United States, the UK, and Canada to get their products found and to make them attractive purchases for buyers. AMS falls into three main types of advertising – sponsored ads, headline ads, and display ads.
AMAZON SPONSORED ADS
Amazon Sponsored Products are targeted ads that show up when the buyer is weighing their options. Both vendors and third-party (3P) sellers can set up ads and receive Amazon approval for them within an hour.
On desktop machines, Sponsored Product Ads appear on pages that supply product details above, beside, and underneath search results. When users shop on mobile devices, sponsored ads show up beneath search results or throughout product detail pages.
When sellers choose Sponsored Product Ads, they can set a daily budget that's as low as one dollar per day and choose their target keyword. Cost per click starts at $0.2. Amazon recommends using keyword proposals to drive future campaigns for even greater success.
To use Sponsored Products, you must currently be an Amazon professional seller capable of shipping to all addresses within the United States. Products are required to be new, with listings qualifying for the Buy Box.
AMAZON HEADLINE ADS
https://youtube.com/watch?v=BLc8HGyqBfw%3Fwmode%3Dopaque
Headline Search Ads are targeted at customers who are just beginning their journey and are open to product suggestions. They appear at the top of the Amazon search engine results page and closely resemble banner ads. Only Amazon Vendors are eligible to use them.
When shoppers click on Headline Search Ads, they are taken to either an Amazon Store for a multi-page shopping experience, a top-selling products landing page, or to a customized URL that contains three associated products.
Headline Ads are keyword-driven like Sponsored Ads. You can select your own keyword or receive suggestions from Amazon. Choose between a daily budget with a one dollar minimum or start a campaign for $100. You pay as little as $.10 per click.
AMAZON DISPLAY ADS

With Product Display Ads, sellers choose between product targeting or interest-based targeting. Typically showing ads to users who have indicated an interest in related products yields greater exposure but lower conversions, while product targeting allows advertisers to refine focus for higher conversions. Interest-based targeting usually costs less, with both types starting at $.02 per click, and either a daily minimum of one dollar a day or a campaign budget of $100.
Drive Amazon Sales with Amazon Marketing Service
With all types of Amazon Marketing Services, you pay only for performance. You're never charged for impressions, only when a customer actually clicks on your ad. You have a high level of control over your budget, so you keep marketing within set limits. Amazon tools help you target with precision and the dashboard provides insights that help you optimize for success.
Palmetto Digital Marketing Group offers comprehensive management of your Amazon account. We'll handle every aspect of your store including marketing, inventory management, product description writing, and customer service. Get in touch to find out more today.
Sources:
https://ams.amazon.com
http://www.cpcstrategy.com/blog/2015/04/amazon-marketing-services
https://images-na.ssl-images-amazon.com/images/G/01/AmazonBrandStoresPlatform/GettingStartedGuide._V296851189_.pdf
AMAZON MARKETING SERVICES (AMS): CHARLESTON SC, NORTH CHARLESTON SC, MYRTLE BEACH SC, COLUMBIA SC, CHARLOTTE NC, JACKSONVILLE FL, ATLANTA GA, RALEIGH NC, ATHENS GA, TAMPA FL, ORLANDO FL, BIRMINGHAM AL, RICHMOND VA, WASHINGTON DC, ASHEVILLE NC, GREENVILLE SC & SAVANNAH GA, NEW YORK CITY, BOSTON MA, PHILADELPHIA PA, WASHINGTON DC, CHICAGO IL, NEW ORLEANS LA, DENVER CO, AUSTIN TX, DALLAS TX, HOUSTON TX, SALT LAKE CITY UT, SAN DIEGO CA, LOS ANGELES CA, SAN FRANCISCO, CA, PORTLAND OR, SEATTLE WA, MIAMI FL, SAN ANTONIO TX, PHOENIX AZ, BALTIMORE MD, CLEVELAND OH, COLUMBUS OH
AMAZON MARKETING SERVICES (AMS) MANAGEMENT: ALABAMA, ALASKA,ARIZONA, ARKANSAS, CALIFORNIA, COLORADO, CONNECTICUT, DELAWARE, FLORIDA, GEORGIA, HAWAII, IDAHO, ILLINOIS, INDIANA, IOWA, KANSAS, KENTUCKY, LOUISIANA, MAINE, MARYLAND, MASSACHUSETTS, MICHIGAN, MINNESOTA, MISSISSIPPI, MISSOURI, MONTANA, NEBRASKA, NEVADA, NEW HAMPSHIRE, NEW JERSEY, NEW MEXICO, NEW YORK, NORTH CAROLINA, NORTH DAKOTA, OHIO, OKLAHOMA, OREGON, PENNSYLVANIA, RHODE ISLAND, SOUTH CAROLINA, SOUTH DAKOTA, TENNESSEE, TEXAS, UTAH, VERMONT, VIRGINIA, WASHINGTON, WEST VIRGINIA, WISCONSIN, WYOMING