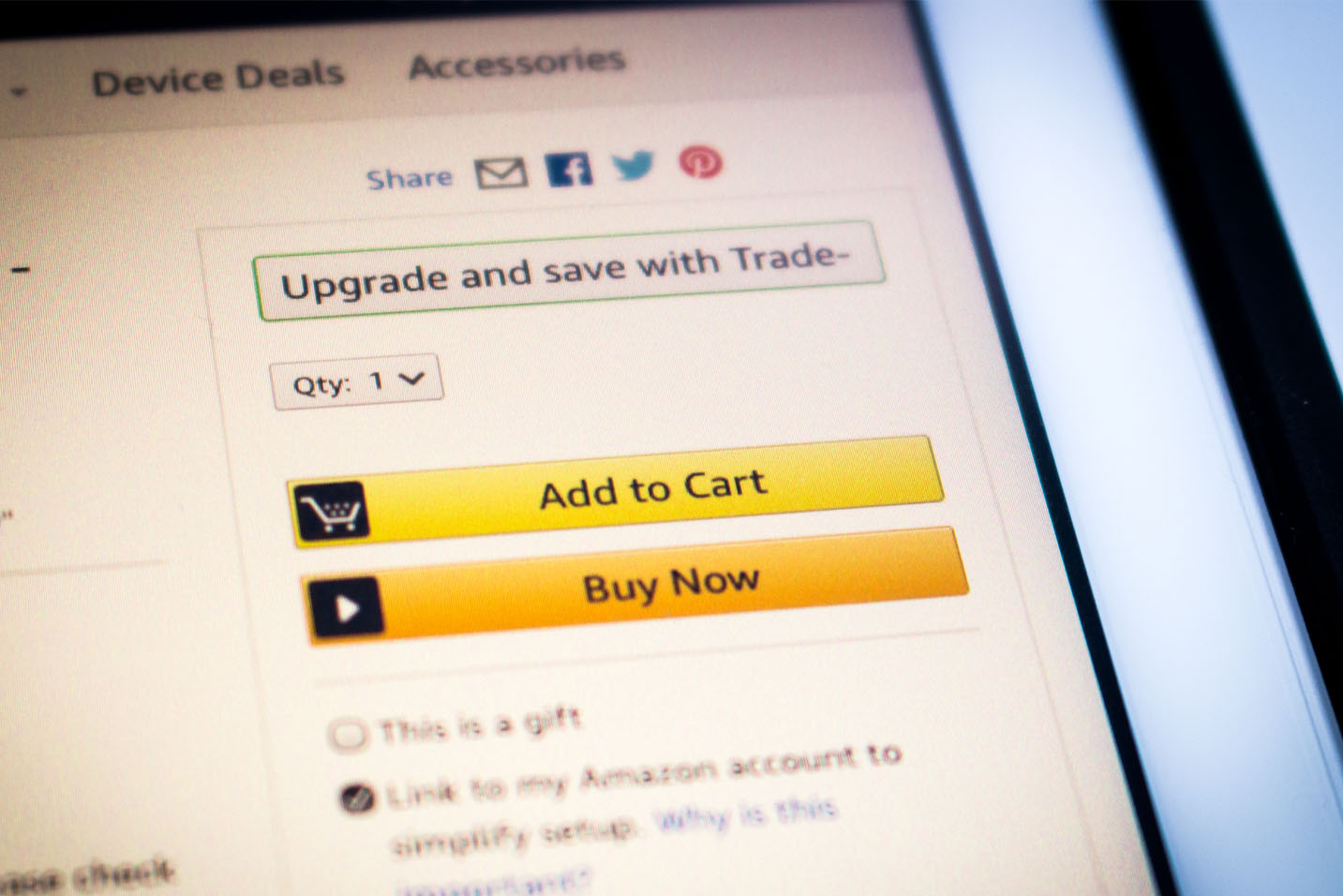 HOW YOU CAN WIN THE AMAZON BUY BOX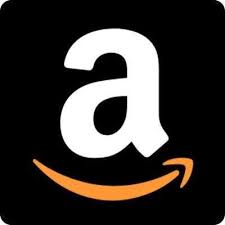 Do you want to crack the code to winning the Amazon buy box? Do you want to know what it takes to win the buy box 90% of the time. In this article we outline the most important factors that lead to winning the Amazon Buy Box. Palmetto Digital Marketing Group of Charleston, SC offers it's clients with a wide range of services, which include Amazon Management, Ecommerce Web Design and Ecommerce Consulting Services.
MAJOR FACTORS THAT CONTRIBUTE TO WINNING THE AMAZON BUY BOX
FULFILLMENT METHOD – FULFILLMENT BY AMAZON (FBA)
The most important variable considered by Amazon is the item's fulfillment.
THE VARIABLES THAT AFFECT THE BUY BOX
Amazon considers many different factors in determining who wins the Buy Box. The importance of each variable can change according to product.
Amazon considers their own fulfillment service to have perfect scores for multiple variables, including Shipping Time, On-Time Delivery Rate and Inventory Depth. Until recently, it was much more likely for merchants who use FBA to win the Buy Box. Although a Fulfillment by Merchant (FBM) could still beat an FBA seller to the Buy Box, they would have to have very high relative scores.
AMAZON FULFILLMENT METHOD – SELLER-FULFILLED PRIME
Amazon recently announced the introduction of Seller-Fulfilled Prime. This means that high-performing Fulfillment by Merchant (FBM) sellers now have the option of fulfilling orders with the same benefits of Amazon Prime.
The FBM seller gains many advantages by using this fulfillment method. For one, Seller-Fulfilled Prime allows them to list their products as Prime-eligible—and reach a far larger audience—while maintaining control of their fulfillment operations. This is especially useful for sellers of large or heavy products, since using FBA requires them to pay an additional cost of shipping the products to an Amazon fulfillment center. By eliminating this cost and shipping directly to the consumer, sellers will be able to offer lower prices, or increase their margins on these products.
They'll also be using the new MWS Buy Shipping API to postage their shipping through
Amazon. This will entitle them to Amazon's negotiated rates and service levels.
Most importantly, sellers who enroll in Seller-Fulfilled Prime will have a Buy Box advantage over FBA sellers. This is a major turning point for FBM sellers, since up until now it was far more likely that an FBA seller would win the Buy Box. Now, not only is the playing field leveled, but the seller who uses Seller-Fulfilled Prime is at a Buy Box advantage.
AMAZON LANDED PRICE
A lower landed price will increase the seller's Buy Box share. This is arguably the easiest variable to manipulate, as it is the only element that the seller can control directly and instantly.
If the seller's overall performance metrics are inferior to those of the competition, then the seller will need to lower the price of the product to gain a greater share of the Buy Box. The lower these metrics are, relative to the competing sellers, the lower the seller needs
to drop the price in order to compete for the Buy Box.
PERFECT ORDER PERCENTAGE SCORE
A perfect order is one that is accepted, processed and fulfilled without any problems. The Perfect Order Percentage (POP) score takes into account the following actions:
Negative Feedback
A-to-Z Guarantee Claim
Chargeback
Cancellation
Late Shipment
Refund
Buyer-Initiated Message
The score is calculated by dividing the number of perfect orders from the past 90 days by the total number of orders received during that time.
AMAZON SHIPPING TIME
The simplest metric looked at by the Buy Box is the time in which the seller promises to ship the item to the customer.
For certain time-critical products and categories, such as birthday cards and perishable goods, the impact of this metric on the Buy Box will be even higher, since customers often demand swift shipping on such items.
Shipping Time is arranged into several brackets. These are:
0-2 days
3-7 days
8-13 days
14 or more days
LESS IMPORTANT FACTORS THAT CONTRIBUTE TO WINNING THE AMAZON BUY BOX
AMAZON ORDER DEFECT RATE
The Order Defect Rate (ODR) is a combination of three different metrics:
The Negative Feedback Rate
The A-to-Z Guarantee Claim Rate
The Service Chargeback Rate
VALID TRACKING RATE
Valid Tracking Rate is a new performance metric recently instated by Amazon. It is defined as the percentage of packages shipped with a valid tracking number divided by the total number of packages that have been shipped and confirmed.
Sellers are now required to provide valid tracking numbers for 95% of US shipments. Failing to do so will not only have a detrimental effect on their Buy Box share, but may lead to sellers losing their ability to sell in that category. (Tracking will not be required for freight
shipments, or items shipped in Standard Mail or First Class Mail envelopes.)
AMAZON LATE SHIPMENT RATE
Late Shipment Rate is the number of orders shipped later than the expected ship date. (This metric changed in September 2014 and used to be defined as the number of orders shipped 3 or more days later than promised.)
The expected ship date is calculated based on the handling time you set in Seller Central (in the Manage your Inventory section). If you do not set a handling time, the default is 1-2 business days. It is recommended therefore to ship and confirm shipment by the expected ship date.
Ideally this number should be kept below 4% in order to positively impact one's chances of winning the Buy Box.
AMAZON ON-TIME DELIVERY
This is the percentage of orders that buyers received by the estimated delivery date. This number is based on valid tracking information. A score of less than 97% will have a strong negative effect on the Buy Box. To calculate this percentage, the number of tracked packages that were delivered on time is divided by the number of packages that have valid tracking information.
AMAZON FEEDBACK SCORE
This is the culmination of all the feedback that a seller has received from customers and is grouped by the last 30 days, 90 days and 365 days. The most recent feedback has the greatest effect on the Buy Box. In the below example, the feedback score was 93%, giving the seller 4.7 stars out of a maximum of 5 stars.
CUSTOMER RESPONSE TIME
While initially believed to have little effect on the Buy Box, it is now evident that Customer Response Time plays a part in determining the Buy Box share.
Amazon looks at this metric in two ways. First, it checks the average response time for the last 7, 30 and 90 days, and compares these times to competing sellers. It then also creates four brackets for messages received in these time periods, and groups them by their reply times as follows:
Messages replied to within 12 hours
Messages replied to within 24 hours
Messages replied to after 24 hours
Messages never replied to
AMAZON FEEDBACK COUNT
This is the total number of buyers that have given the seller feedback. This metric has a dual purpose. Firstly, it is used to accurately weigh the Feedback Score between sellers with a long history and a lot of feedback, and newer sellers with a short history and less feedback.
It is also considered a key metric in and of itself, and sellers with a high score are more likely to win the Buy Box over a seller with a low score, all other metrics being equal.
INVENTORY DEPTH AND SALES VOLUME
Amazon prefers to give the Buy Box to sellers who have enough inventory to deal with the increased demand that the Buy Box may create. For that reason, sellers with a larger current inventory, consistent sales, and a strong stock history may be granted a greater
Buy Box share.
The strength of the stock history is determined by how much time in the last 30 and 90 days the seller has been out of stock of this item. However, historical stock amounts do not seem to be taken into account. Even if a seller maintains a low stock level, they will be preferred over a perfectly equal competitive seller who has big fluctuations in stock quantity and frequently goes out of stock.
AMAZON CANCELLATION AND REFUND RATE
This is the number of orders cancelled by the seller pre-fulfillment, and the number of orders refunded to the customer post-fulfillment. While a positive score does not have a strong impact on the Buy Box share, a pre-fulfillment Cancellation Rate greater than 2.5% will have a strong negative effect.
AMAZON SELLER RATING
The Seller Rating metric, that was an overall score of customer experience related to each seller, has recently been removed from all Seller Central accounts.
It did have a high impact on the Buy Box but is no longer relevant and therefore has no impact on a seller's Buy Box share.
Contact PDMG today for more information!
AMAZON FBA MANAGEMENT AND CONSULTING: CHARLESTON SC, NORTH CHARLESTON SC, MYRTLE BEACH SC, COLUMBIA SC, CHARLOTTE NC, JACKSONVILLE FL, ATLANTA GA, RALEIGH NC, ATHENS GA, TAMPA FL, ORLANDO FL, BIRMINGHAM AL, RICHMOND VA, WASHINGTON DC, ASHEVILLE NC, GREENVILLE SC & SAVANNAH GA, NEW YORK CITY, BOSTON MA, PHILADELPHIA PA, WASHINGTON DC, CHICAGO IL, NEW ORLEANS LA, DENVER CO, AUSTIN TX, DALLAS TX, HOUSTON TX, SALT LAKE CITY UT, SAN DIEGO CA, LOS ANGELES CA, SAN FRANCISCO, CA, PORTLAND OR, SEATTLE WA, MIAMI FL, SAN ANTONIO TX, PHOENIX AZ