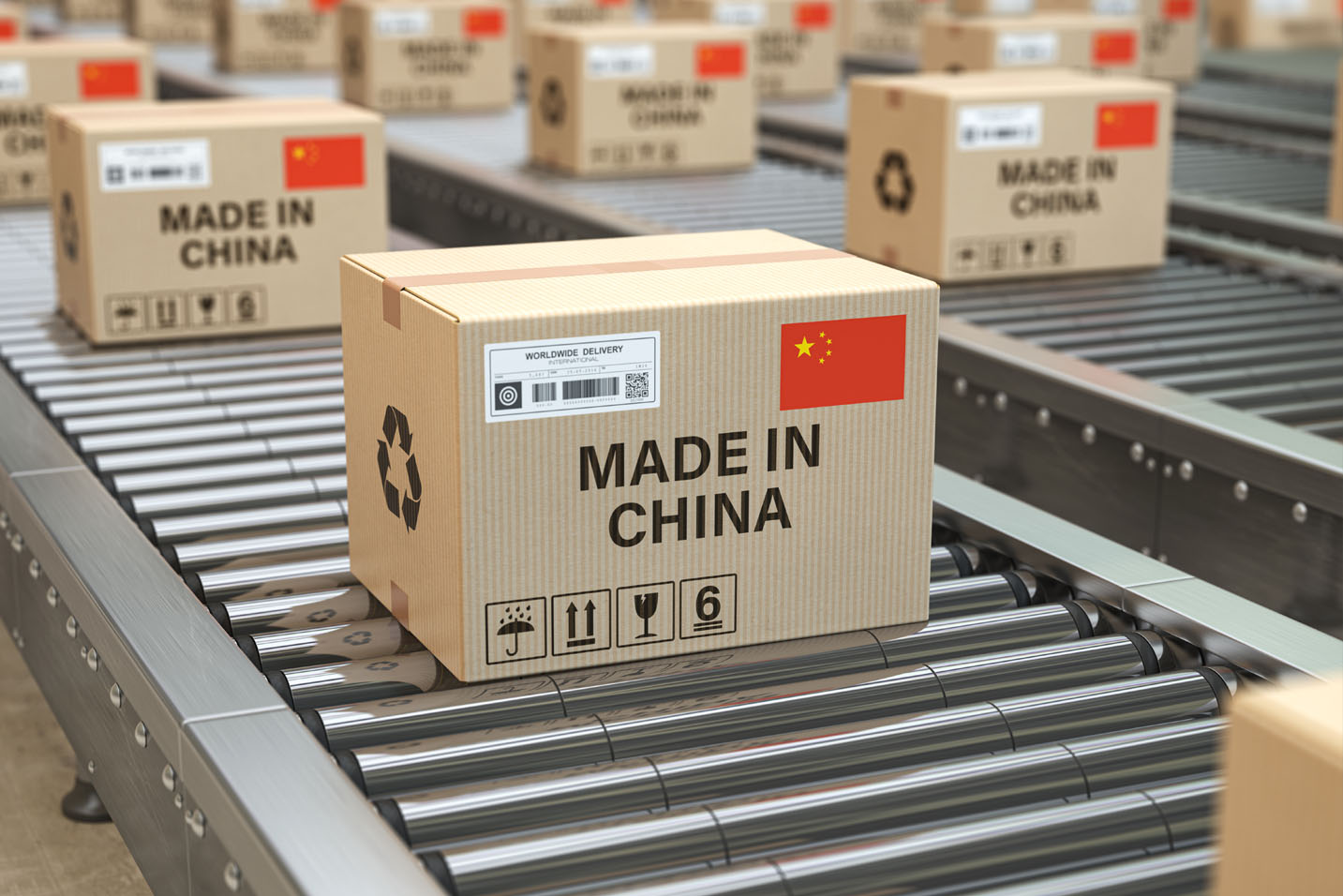 Amazon Product Sourcing Company & Services – Start Manufacturing Products From China
Want to know how to source products from China? Are you looking for a partner to manufacture your own products from China? You have come to the right place. We are working with a premier sourcing company located in China, connecting Amazon Sellers with Chinese direct manufacturing sources. Below are many of the services offered by our partner.
Amazon Sourcing Services for Chinese Manufactured Goods

Our FBA sourcing service allows you to sit back and let us handle all the complete process of ordering from Suppliers, labeling, preparing the package, fix all certifications, setting all marketing materials and delivering it to Amazon warehouse. You will get a quote from us – a fixed price per one unit.
Amazon Product Preparing Services for Goods Produced in China
If you're already buying your products from Chinese manufacturers, we can provide you FBA Prep Services with different services to ease up the process for you.
Product Inspections on Your Amazon Goods Produced in China
Our team will lead a careful inspection of your products. Being situated in China allows quickly returning damaged goods and replacing them – without international postal charges and long waiting.
Your supplier can send the products to our warehouse (shipment within China is cheap). We will ensure the quantity matches the PO and the packaging is intact.
Your other option is to do complete FBA prep in the USA, but this will make it difficult to sort out problems with of defective products, returning deliveries to supplier, etc. Using FBA prep services from China, you will have the ability to ship the items directly to Amazon FBA warehouse once the inspection is done successfully.
Amazon Product Labeling on Goods Produced in China
In case you do not have your barcode printed on the product package, we can help by labeling your products. All we need is for you to send us the product FBA label, and our team will do the rest. Once done, we will pack all units and prepare it for delivery to the FBA warehouse.
We are your Complete PRIVATE LABEL CHANNEL when Sourcing Goods from China For Amazon
FBA Private label is a method used by professional Amazon sellers to offer high ranking items under their own brand, and avoid the buy-box competition.
Whether you do OEM or FBA private label you will need a set of solutions in the production and marketing field. Our professional marketing team is experience in the fields of creating the marketing materials you will need for your new FBA or OEM product, your new FBA private label and all beyond…
PACKING (BUNDLES, MULTIPACK, SHRINK-PACKING, INSERTS, ETC.)
Once all the products are stored in our warehouse, we can bundle, shrink-pack, etc. – according to your instructions.
PRINTING SERVICES (PACKAGE, INSERTS)
We provide high-quality printing service for packages, inserts, and more – whatever you need, we got it.
We can print any quantity, based on your design, or provide the artwork to you. We print while you're saving money.
PRODUCT PHOTOGRAPHY
In order to showcase your new products successfully, you will need professional images of the product itself, with a focus on specific unique features in the product, perhaps a short video presenting how to use the product, and the packaging provided. Our professional photographer will create the images you need, and edit them according to Amazon regulations, This expertise will enable you to score the highest points needed in the Amazon matrix.
AMAZON PRODUCT DESCRIPTION HELP
If you need help with creating the text to describe your product, we have a professional copywriting team. Our experts can also help in writing text for your private label website (if you are building it).
AMAZON GRAPHIC DESIGN HELP
Our professional graphic designer will create your new logo, package design, promotional flyers, banners, etc. Our designer and photographer work together to create the best looking collection, both for online and for the package itself, so your client will be happy with the product he is holding in his hands.
AMAZON WEB DESIGN & DEVELOPMENT
If you are growing a new FBA private label, maybe you will want to support it with your own website, and be able to market your products in that platform as well. A website can help you gain more ranking in Amazon, more sales as a sole platform and gain information from wholesalers who may be interested in your products.
Contact PDMG today and we will put you in touch with one of the world's best sourcing company that has worked with countless brands.
AMAZON PRODUCT SOURCING COMPANY: CHARLESTON SC, NORTH CHARLESTON SC, MYRTLE BEACH SC, COLUMBIA SC, CHARLOTTE NC, JACKSONVILLE FL, ATLANTA GA, RALEIGH NC, ATHENS GA, TAMPA FL, ORLANDO FL, BIRMINGHAM AL, RICHMOND VA, WASHINGTON DC, ASHEVILLE NC, GREENVILLE SC & SAVANNAH GA, NEW YORK CITY, BOSTON MA, PHILADELPHIA PA, WASHINGTON DC, CHICAGO IL, NEW ORLEANS LA, DENVER CO, AUSTIN TX, DALLAS TX, HOUSTON TX, SALT LAKE CITY UT, SAN DIEGO CA, LOS ANGELES CA, SAN FRANCISCO, CA, PORTLAND OR, SEATTLE WA, MIAMI FL, SAN ANTONIO TX, PHOENIX AZ
SOURING AMAZON PRODUCTS FROM CHINA COMPANY: ALABAMA, ALASKA,ARIZONA, ARKANSAS, CALIFORNIA, COLORADO, CONNECTICUT, DELAWARE, FLORIDA, GEORGIA, HAWAII, IDAHO, ILLINOIS, INDIANA, IOWA, KANSAS, KENTUCKY, LOUISIANA, MAINE, MARYLAND, MASSACHUSETTS, MICHIGAN, MINNESOTA, MISSISSIPPI, MISSOURI, MONTANA, NEBRASKA, NEVADA, NEW HAMPSHIRE, NEW JERSEY, NEW MEXICO, NEW YORK, NORTH CAROLINA, NORTH DAKOTA, OHIO, OKLAHOMA, OREGON, PENNSYLVANIA, RHODE ISLAND, SOUTH CAROLINA, SOUTH DAKOTA, TENNESSEE, TEXAS, UTAH, VERMONT, VIRGINIA, WASHINGTON, WEST VIRGINIA, WISCONSIN, WYOMING