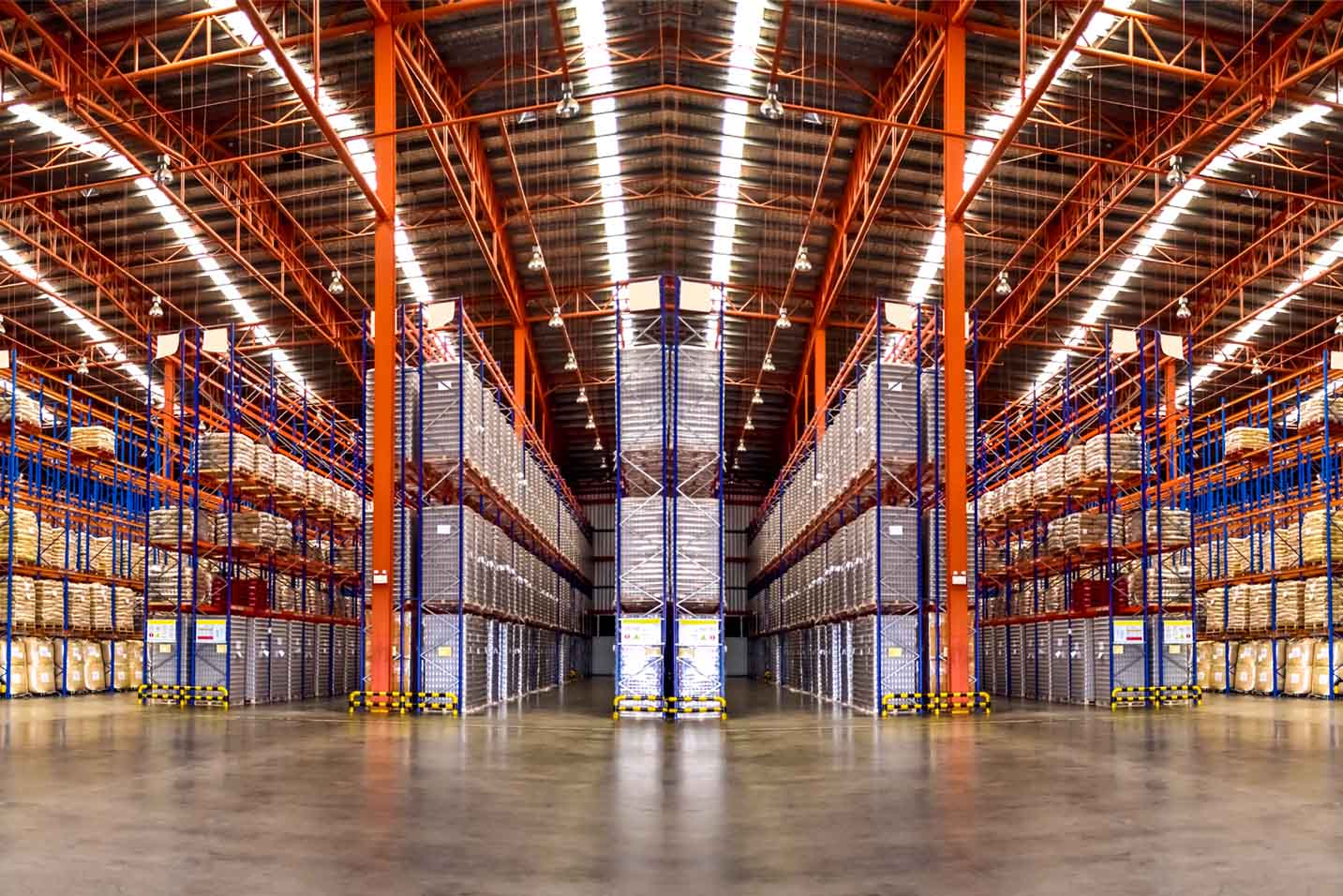 Amazon FBA Experts and Specialist
At Palmetto Digital Marketing Group, we offer Amazon set up, management and Amazon consulting services to companies who want to increase their Amazon revenues. Our motto is "We do Amazon so you don't have to."
What is Amazon FBA?
Let Amazon pick, pack, and ship your orders. It's the best way to ship your products to your customers, and it's very cost effective too! Amazon has one of the best fulfillment networks in the world, and your business can benefit from our expertise. With Fulfillment by Amazon (FBA), you store your products in Amazon's fulfillment centers. Best of all, FBA can help you scale your business and reach more customers.
Amazon FBA Expert Services
1. OUR CONSULTANTS SET UP FBA SERVICES.
If you already have a Selling on Amazon account, add FBA to your account. If you don't have a Selling on Amazon account,get started today.
2. OUR AMAZON FBA SPECIALISTS CREATE YOUR PRODUCT LISTINGS.
Add your products to the Amazon catalog one at a time, in bulk, or by integrating your inventory-management software with Amazon's API.
3. OUR AMAZON FBA EXPERTS HELP YOU PREPARE YOUR PRODUCTS FOR SHIPMENT TO AMAZON.
Make sure your products are "e-commerce ready" so they can be safely and securely transported all the way into a customer's hands. Need supplies? Get Amazon preferred prep and shipping supplies delivered to your door.
4. OUR AMAZON FBA EXPERTS PROVIDE DIRECTION SO YOU CAN SHIP YOUR PRODUCTS TO AMAZON.
Create your shipping plans, engage discounted partner carriers, and ship and track your shipments to Amazon fulfillment centers. Amazon's online seller tools can help you through the process.
5. USING AMAZON FBA ALLOWS CUSTOMERS TO ORDER YOUR PRODUCTS AND AMAZON PICKS, PACKS, AND SHIPS THEM – WOW, NOW THAT'S AMAZING!
Prime customers get fast, free shipping on your products, and all customers can qualify for FREE shipping on eligible orders. Amazon fills those orders quickly and efficiently using our advanced, web-to-warehouse, high-speed picking and sorting system. Customers receive tracking information from Amazon.
6. OUR AMAZON FBA EXPERTS AND AMAZON PROVIDES CUSTOMER SUPPORT ON PRODUCTS YOU SELL.
Our world-class customer-service team manages customer inquiries, refunds, and returns for orders on Amazon marketplaces, 24 hours a day, seven days a week.
What Are Amazon FBA Fees?
Effective February 22, 2017, Order Handling, Pick & Pack, and Weight Handling fees will be consolidated into a single, per-unit Fulfillment Fee. In addition,
Effective October 1, 2017, Amazon will reduce the Fulfillment Fee for all items shipped in October. October Fulfillment Fees will be consistent with Fulfillment Fees in November and December.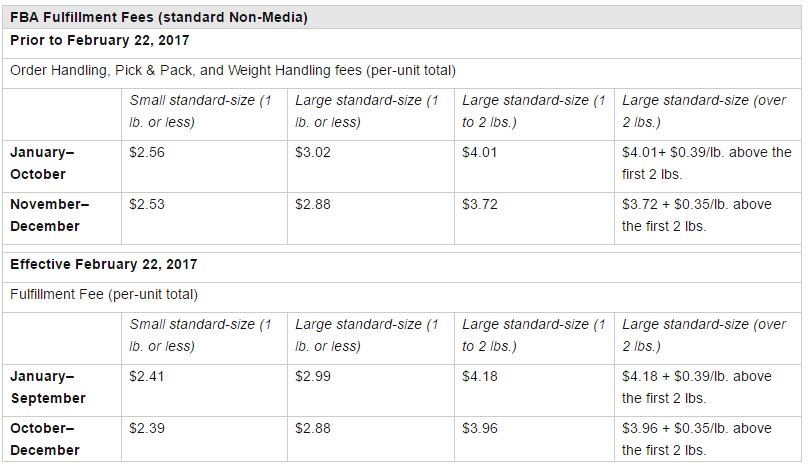 2017 FBA Fees from PDMG
Benefits of Using Amazon FBA
Save space, time and money (no need for a warehouse, pick, pack or fulfillment)
Take advantage of 2-day shipping to prime
Take advantage to ship for free for orders more than $35
No need to handle your own customer services (although some customer is still needed)
Win the Buy Box from day one (automatically be eligible to win the buy box)
Appeal to Amazon's most loyal customers and increase your margins (customers trust "ships" from Amazon)
Easily sell on EBay with FBA
LEARN MORE ABOUT AMAZON FBA – WHAT THE AMAZON FBA VIDEO BELOW
AMAZON FBA EXPERTS AND SPECIALIST: CHARLESTON SC, NORTH CHARLESTON SC, MYRTLE BEACH SC, COLUMBIA SC, CHARLOTTE NC, JACKSONVILLE FL, ATLANTA GA, RALEIGH NC, ATHENS GA, TAMPA FL, ORLANDO FL, BIRMINGHAM AL, RICHMOND VA, WASHINGTON DC, ASHEVILLE NC, GREENVILLE SC & SAVANNAH GA, NEW YORK CITY, BOSTON MA, PHILADELPHIA PA, WASHINGTON DC, CHICAGO IL, NEW ORLEANS LA, DENVER CO, AUSTIN TX, DALLAS TX, HOUSTON TX, SALT LAKE CITY UT, SAN DIEGO CA, LOS ANGELES CA, SAN FRANCISCO, CA, PORTLAND OR, SEATTLE WA, MIAMI FL, SAN ANTONIO TX, PHOENIX AZ
AMAZON FBA EXPERTS AND MANAGEMENT: ALABAMA, ALASKA,ARIZONA, ARKANSAS, CALIFORNIA, COLORADO, CONNECTICUT, DELAWARE, FLORIDA, GEORGIA, HAWAII, IDAHO, ILLINOIS, INDIANA, IOWA, KANSAS, KENTUCKY, LOUISIANA, MAINE, MARYLAND, MASSACHUSETTS, MICHIGAN, MINNESOTA, MISSISSIPPI, MISSOURI, MONTANA, NEBRASKA, NEVADA, NEW HAMPSHIRE, NEW JERSEY, NEW MEXICO, NEW YORK, NORTH CAROLINA, NORTH DAKOTA, OHIO, OKLAHOMA, OREGON, PENNSYLVANIA, RHODE ISLAND, SOUTH CAROLINA, SOUTH DAKOTA, TENNESSEE, TEXAS, UTAH, VERMONT, VIRGINIA, WASHINGTON, WEST VIRGINIA, WISCONSIN, WYOMING