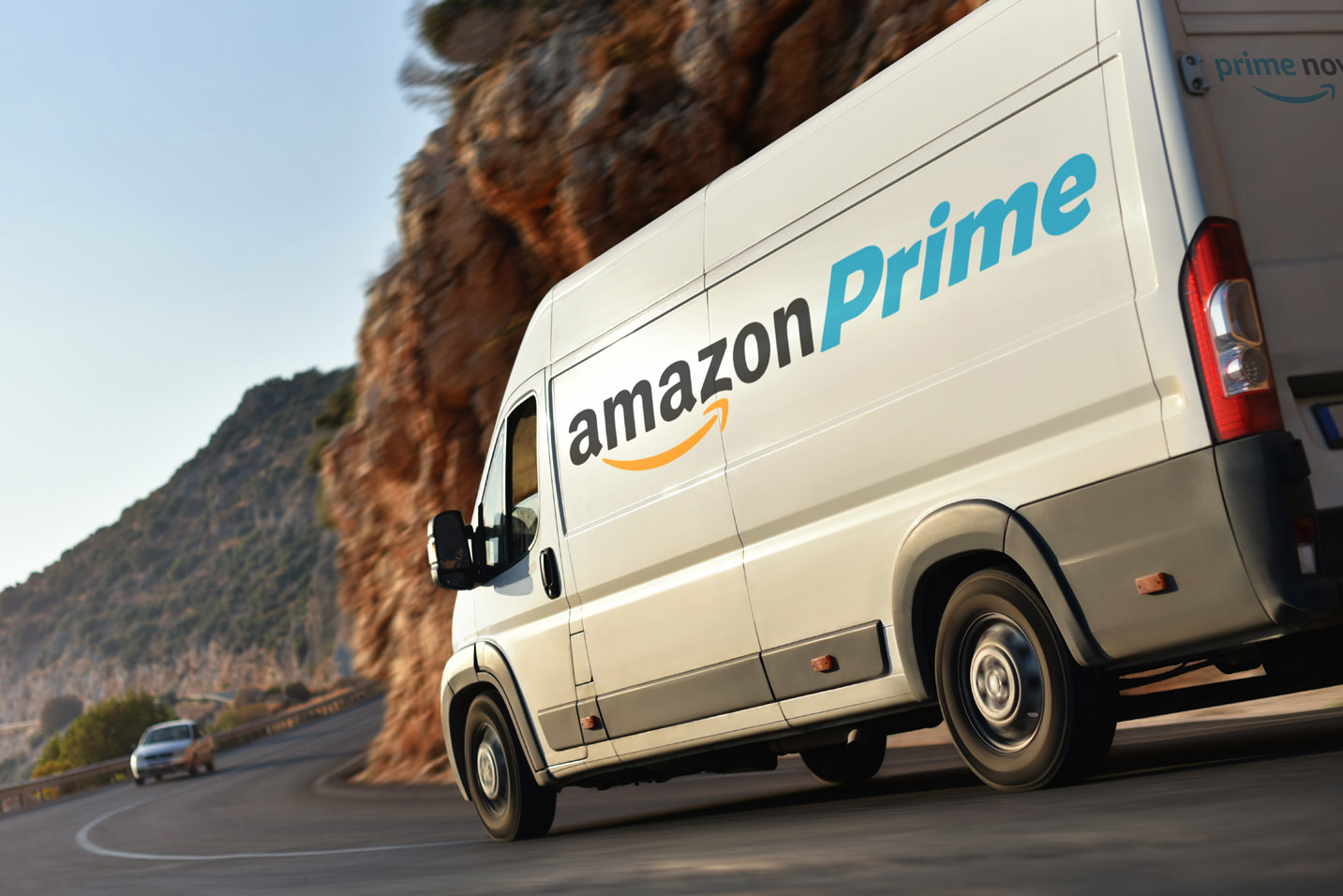 Seller Fulfilled Prime (SFP)
Amazon SFP allows sellers to display the Prime badge on listings they fulfill from their own facilities.
Benefits of Seller Fulfilled Prime (SFP) vs (FBA)
eliminate FBA shipping and handling fees
stop split FBA shipments due to Distributed Inventory Placement
gain access to Amazon Prime's tens of millions of members to boost sales
avoid long-term FBA inventory storage fees
get more control over returns and refund collection
earn higher profits on bulky and heavy items
sell certain products that are ineligible for FBA
Seller Fulfilled Prime Shipping Requirements
Sellers must offer Prime members the Prime shipping benefits described below for all Prime items.
PRIME SHIPPING

Performance requirements
During the trial period, you must meet the following performance requirements on a minimum of 50 Prime trial orders:
An On-Time Shipment Rate of at least 99% for Prime trial orders. Regardless of the shipping speed selected by the customer, Prime trial orders must be shipped on the same day the order is received, as long as the customer places the order before the seller's cutoff time.
Use of Buy Shipping Services for at least 95% of Prime trial orders.
A Cancellation Rate of no more than 1% of Prime trial orders.
More About Buy Shipping Services
With Amazon's Buy Shipping Services, you can conveniently purchase shipping labels individually or in bulk, ship and confirm your orders, and track your shipments.
You can purchase shipping labels from UPS and FedEx at discounted rates. All domestic USPS shipping can be purchased at USPS Commercial Plus® prices.
Go to Buy Shipping Services either through Seller Central or via the Merchant Fulfillment API. For instructions, see Buy shipping through Seller Central, Buy shipping in bulk, and Merchant Fulfillment API.
Buy Shipping Services enables you to:
Purchase shipping labels directly through Seller Central.
Confirm shipment and track shipment status. Orders shipped through Buy Shipping Services do not require a separate shipping confirmation. You can track delivery status on the Orders detail page.
Pay for shipping and related services through your seller account.
Purchase shipping at rates negotiated for Amazon sellers, or link your carrier account to access your own rates. See Manage your carrier accounts for more details.
Prevent A-to-z Guarantee claims. If an order was shipped with tracking via Buy Shipping Services, and a buyer files a claim stating they did not receive the order, Amazon will cover the A-to-z Guarantee claim. You won't receive a notification on your Manage returns page, and your Order Defect Rate will not be affected. To learn more, visit the A-to-z Guarantee: Order not received page.
Prepare for Seller Fulfilled Prime. Shipping for all Prime products must be purchased through Buy Shipping Services. Using Buy Shipping Services for all your orders can help you transition to Seller Fulfilled Prime faster. For more information, see Seller Fulfilled Prime.
Seller Fulfilled Prime Charges for Return shipping
Sellers are responsible for the return shipping cost of any Seller Fulfilled Prime items that buyers return, except as outlined in Table 4. The cost of return shipping may only be deducted from the buyer's refund according to the reason codes detailed below.
Shipping prices paid by Prime buyers (USD)

Amazon Seller Fulfilled Prime Set Up and Services
The team at Palmetto Digital Marketing Group are subject matter experts. Think of us as your own personal Amazon workforce. Our motto is "we do Amazon, so you don't have to."  We focus on increasing Amazon detail page traffic and conversion rates so our clients can achieve Amazon dominance.  We specialize in both short and long-term engagements, with a primary focus on improving digital marketing effectiveness.
SPF SELLER FULFILLED SERVICES: CHARLESTON SC, NORTH CHARLESTON SC, MYRTLE BEACH SC, COLUMBIA SC, CHARLOTTE NC, JACKSONVILLE FL, ATLANTA GA, RALEIGH NC, ATHENS GA, TAMPA FL, ORLANDO FL, BIRMINGHAM AL, RICHMOND VA, WASHINGTON DC, ASHEVILLE NC, GREENVILLE SC & SAVANNAH GA, NEW YORK CITY, BOSTON MA, PHILADELPHIA PA, WASHINGTON DC, CHICAGO IL, NEW ORLEANS LA, DENVER CO, AUSTIN TX, DALLAS TX, HOUSTON TX, SALT LAKE CITY UT, SAN DIEGO CA, LOS ANGELES CA, SAN FRANCISCO, CA, PORTLAND OR, SEATTLE WA, MIAMI FL, SAN ANTONIO TX, PHOENIX AZ, BALTIMORE MD, CLEVELAND OH, COLUMBUS OH,
AMAZON SELLER FULFILLED SERVICES, SET UP AND CONVERSION : ALABAMA, ALASKA,ARIZONA, ARKANSAS, CALIFORNIA, COLORADO, CONNECTICUT, DELAWARE, FLORIDA, GEORGIA, HAWAII, IDAHO, ILLINOIS, INDIANA, IOWA, KANSAS, KENTUCKY, LOUISIANA, MAINE, MARYLAND, MASSACHUSETTS, MICHIGAN, MINNESOTA, MISSISSIPPI, MISSOURI, MONTANA, NEBRASKA, NEVADA, NEW HAMPSHIRE, NEW JERSEY, NEW MEXICO, NEW YORK, NORTH CAROLINA, NORTH DAKOTA, OHIO, OKLAHOMA, OREGON, PENNSYLVANIA, RHODE ISLAND, SOUTH CAROLINA, SOUTH DAKOTA, TENNESSEE, TEXAS, UTAH, VERMONT, VIRGINIA, WASHINGTON, WEST VIRGINIA, WISCONSIN, WYOMING